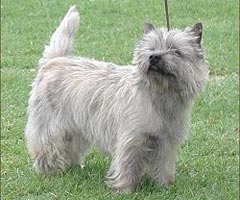 YellowBrickRoad Quite A Charmer
Color: Wheaten
Sex: Female
Born: 10-20-03
Reg.#
Bred by:
This email address is being protected from spambots. You need JavaScript enabled to view it.
Owned by: Ruth Ann Carroll and Suzee Bidegain
Ch. YellowBrickRoad Quite A Charmer
Parents
Grand-Parents
3rd Generation
4th Generation
5th Generation

AMCH Fettercairn Joachim

DKCH Robinson Crusoe Alberto Tomba
DKCH KLBCH VV95 Cairndy Kiksedkage
KBHV90 DKCH SFCH VV91 DCH VDHCH INTCH Cairndy Ymer
DKCH INTCH KLBCH KBHV92 VV92 Cairndys Only Oliver
Cairndy Skaeg Og Ballade
DKCH Cairndys Manestrale
Cairndys Dynasty
Dancairn Evita
Birselaw April Love
GBCH Birselaw Boomerang
GBCH Penticharm Guy Fawkes
GBCH Birselaw Country Girl
Birselaw Christabel
GBCH Larchlea Take A Chance on Me
GBCH Birselaw Country Girl
DKCH KLBCH Fettercairn Sus I Takkelagen
DKCH Penticharm Royal Gamble
GBCH Penticharm Silver Rocket
GBCH Penticharm Guy Fawkes
Penticharm Dark Secret
GBCH Penticharm Top Secret
GBCH Penticharm Guy Fawkes
Penticharm Dark Secret
Fettercairn Scarlett
Tofthus' Howdy
DKCH Cairndys Cecil
DKCH Sarimont Shangri-la
DKCH Fettercairn Sif
DKCH INTCH Fettercairn Tot
Fettercairn Katinka
Regina Pacis Doris
DK CH Cairndy Luca Loreto
Cairndy Arsunge
Tofthus' Howdy
DK CH Cairndy Cecil
DK CH Sarimont Shangri-la
DK CH Cairndy's Månestråle
Cairndy Dynasty
Dancairn Evita
Cairndy Zloty
DK CH INTCH KLBCH VV92 KBHV92 Cairndy's Only Oliver
DK CH KBHV85 KBHV87 INTCH Fettercairn Tot
Saleden Toasted Spice
Cairndy Pandekage
DK CH Cairndy Cecil
Cairndy Goldie
ChI. Int Club 92-93 Eur. Jr. Winner 90 Jegulini's Carl Butler
Ch. S. Qarnax Verner Vicks
Ch. S. Int. Sarimont Simon Templar
Ch. S. Qarnax Veronica Amstel
Gimrocks Elin
Gimrocks Lassie-Sain
Gimrock's Trixie-Sain
Giorsal Liftiba
Ch I. Int. Swiss Ri. Club 91 Billy Hjohoo's Hjolly Good Gracious
Ch. S. Hjohoo's Sam Hjoel
Ch S.SF. Hjohoo's Hjootsie-Bootsie
Giorsal Another Story for Avignan
Ch I. Int. Club Ri. Giorsal Double Diamond
Ch I. Tjeps Gaia Rhea Silvia
"New Champion"
"YellowBrickRoad Quite A Charmer"
(Ch Fettercairn Joachim x Regina Pacis Doris)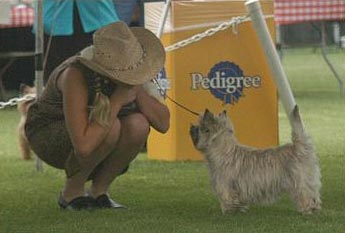 "Owned by Ruth Ann Carroll and Suzee Bidegain"