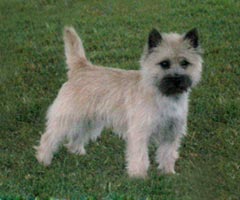 Ch. YellowBrickRoad's Nut'n But Trouble
Color: Wheaten
Sex: Male
Born: 8/14/03
Reg.# RN033915/01
10 Gen IC:
Bred by:
This email address is being protected from spambots. You need JavaScript enabled to view it.
Owned by: Mr and Mrs Phelps
Ch. YellowBrickRoad's Nut'n But Trouble
Parents
Grand-Parents
3rd Generation
4th Generation
5th Generation
AMCH Zalazar Ziggy Stardust
Zalazar Questionmark
DKCH Sensei's Voldsomme Viking
DKCH UVV9 Sensei's Forrygende Fræser
DKCH DCH Foxymug's Tiger Sensei
Cairndy Unika
DKCH Annecairn Jasmin
KBHV90 DKCH Cairndy Ymer
Annecairn Dino
Le'Lara's Frække Frida
Zalazar Jumping Jack
DKCH ICH Cairndy Luca Lorito
DKCH KLBC Cairndy Kringle
Zalazar Gianna Nannini
Zalazar Christmas Møller
Zalazar Bedårende Bas Viola
DKCH KLBCH Zalazar Jerry Hall
DKCH ICH Cairndy Luca Lorito
Cairndy Årsunge
Tofthus' Howdy
DKCH Cairndy's Månestråle
Cairndy Zloty, Wheaten
DKCH INTCH Cairndy's Only Oliver
Cairndy's Pandekage
DKCH KLBCH Cairndy Kringle
KBHV90 DK Cairndy Ymer
DKCH INTCH Cairndy's Only Oliver
Cairndy Skæg Og Ballade
DKCH Cairndy's Månestråle
Cairndy's Dynasty
Dancairn Evita
Wolfman's My Little Roxy
Ch. Lowa's Play It Again Sam
CH Heilands Special Edition
Milord Merrilegs McAlso
CH.Sunnyland Standing Room Only
Heilands Lil Bagpiper
CH Heilands Lil Mischef Maker
CH. Heilands Royal Blend
CH. Heilands Pride N Joy
CH. Lowa's Holiday From Asgard
Brigadoon's Unkw Of Sugar Pine
CH. Rowdy's Rough Rider
CH. Brigadoon's Sassy Sasha
Asgard Lizbeth O'Glynncuri
Glyncuri's Wee Scamp
Glyncuri's Highland Fling
Wolfman's Moonlite Rock-Sand
Wolfman's Donegal Badger
Meriwynd D Willie Wascal
AM CAN CH Joywood's Donovan
Meriwynd's Tattle Tail
Donegal Polly Wally Doodle
Meriwynd's Max-A-Million
Donegal Better Than Popcorn
Wolfman's Savangelina Tinker
AM CAN CH Savangelina's Touch Of Sable
CAN CH Geordie Of Urquhart's Castle
CAN CH Tamacious Tiz A Coppertone
Wolfman's Little Vixen
Cairn Jacko
Deran Westminster Bells
"Ch. YellowBrickRoad Nut'nButTrouble"
AKA: Ty
(Ch. Zalazar Ziggy Stardust x Wolfman's Little Roxy")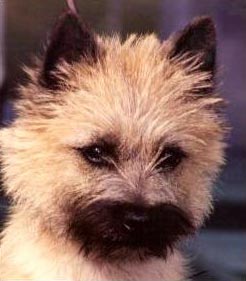 "Owned by Mr and Mrs Phelps"